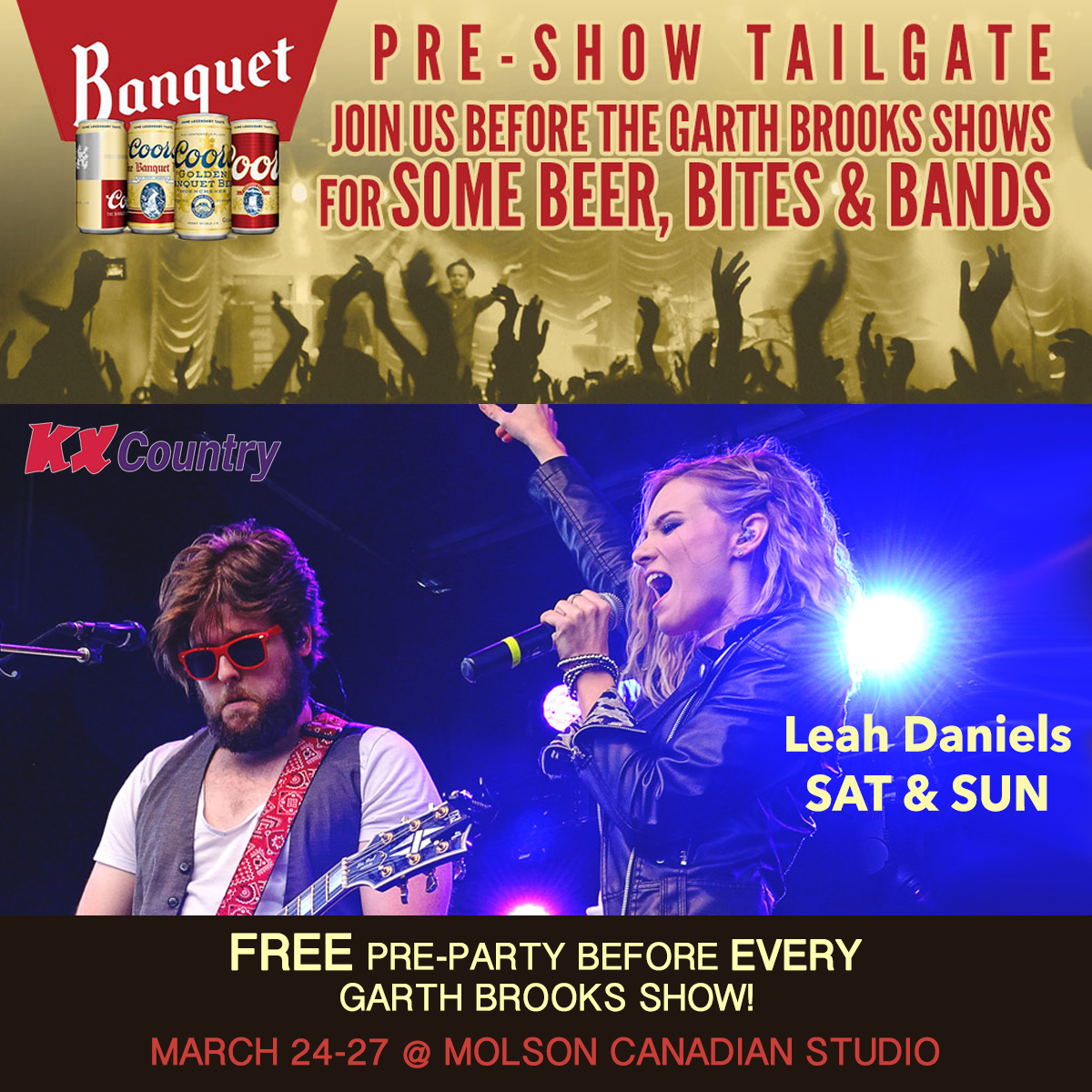 In partnership with Molson's, the team at Core Entertainment along with KX Country are throwing a pre-show tailgate party before EVERY Garth Brooks show. there will be entertainment, bites, giveaways, access to Garth merchandise and more! 
It is open to the first 500 fans (whether you are going to the concert or not) and there's no cover! 
Pre-show tailgate parties will be held at Molson Canadian Studio, 1 Summers Lane, Hamilton. 

Pre-show Tailgate Party Times: 
Thursday - 4:30pm Featuring: Kansas Stone
Friday - 4pm Featuring: Kansas Stone
Saturday - 4pm and 7:30pm Featuring: Leah Daniels
Sunday - 4pm Featuring: Leah Daniels

What you can expect: 
- No cover & All ages (yup FREE to comeeeee on downnnnnn) 
- Buckets of Banquet for $25 (and other refreshments) 
- Bites 
- Bands 
- Garth Brooks merchandise 
CLICK HERE for full details on the pre-show tailgate parties.