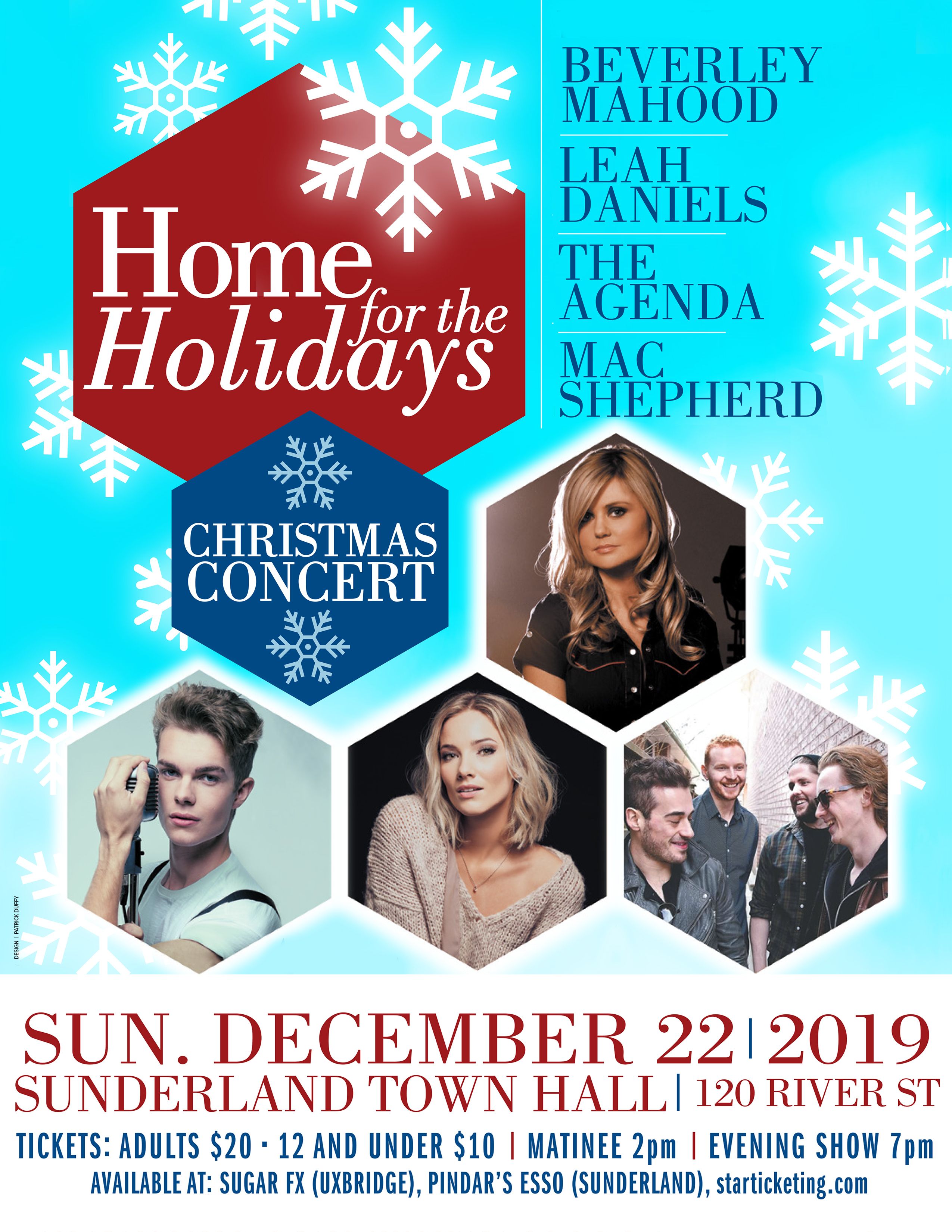 LEAH DANIELS HOME FOR THE HOLIDAYS WITH BEVERLEY MAHOOD AND FRIENDS
I couldn't be more excited to be back in Sunderland for our 3rd year. I wouldn't want to end the year any other way! Join us for our family friendly show with all your favourite holiday songs, stories, special guests and a few surprises to celebrate the magic of the holiday season! 
All tickets general admission (non-reserved seating) and are: $20.00 for adults and $10.00 for children under 12.
For tickets visit: https://starticketing.com or in person at Pindars Esso (Sunderland) or SugarFX (Uxbridge) Tickets will be available at the door.
Running Time: 90 minutes (no intermission) 
Venue: Sunderland Town Hall
1st show: Doors: 1:30 PM, Show Starts 2:00 PM 
2nd show: Doors: 6:30 PM, Show Starts 7:00 PM