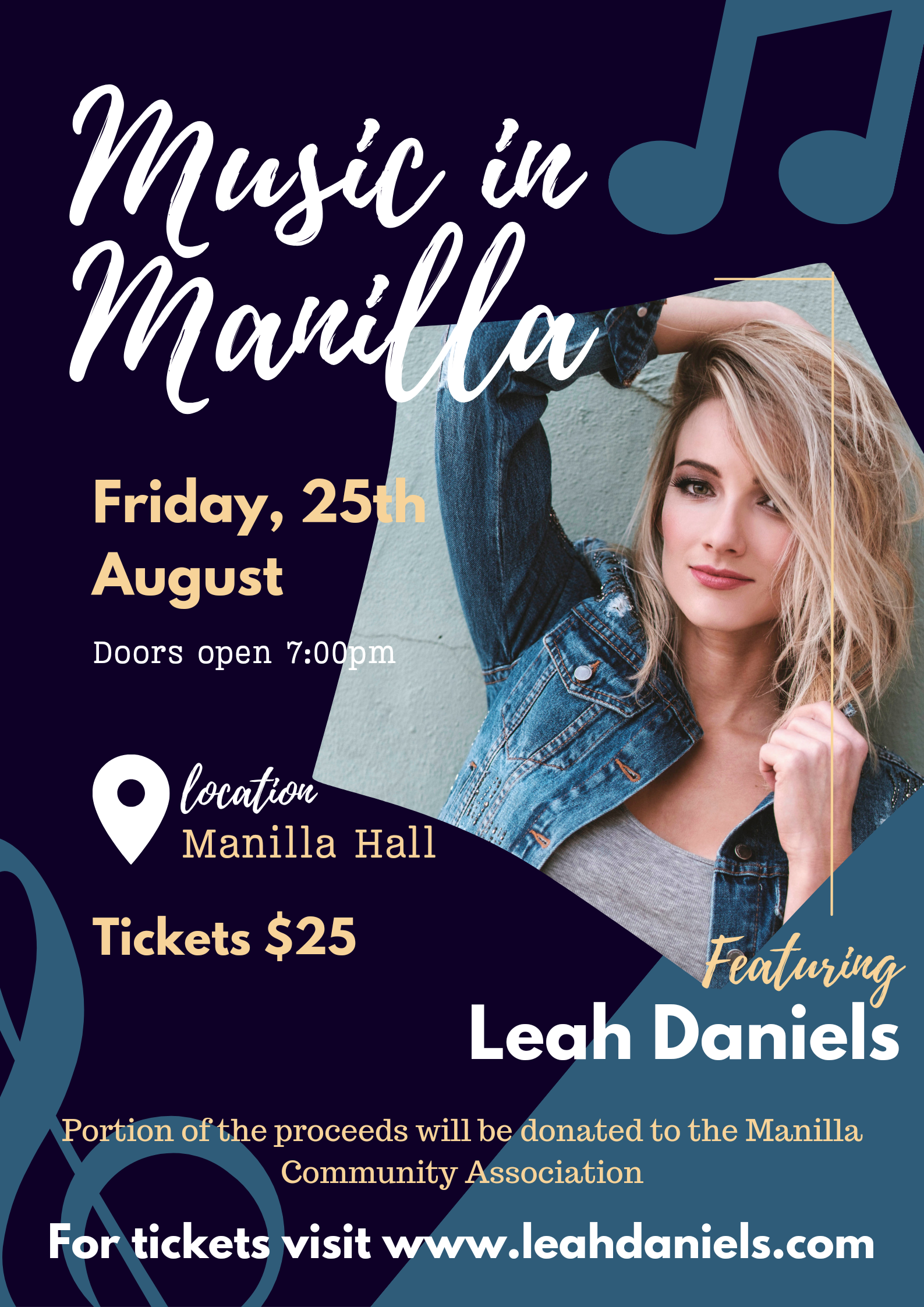 Join Leah Daniels for an intimate & interactive concert at the Manilla Hall on Friday August 25th. There will be a cash bar, delicious hotdogs and popcorn with butter available for purchase. All ages welcome!
Doors 7pm
End time 10pm
Tickets are $25 + $1.50 service fee.
Click here to purchase your tickets!
*Cash and e-transfers will be the only payment methods available at the show so please plan accordingly.